How To Improve Your Toddlers Speech
Teach your child sign language.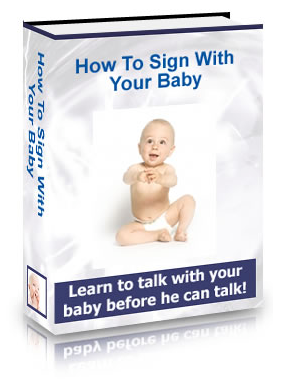 Improve your toddlers speech
Hearing your baby speak for the first time is a magical step in your baby's life that you will always remember.
Some babies will progress in to toddler-hood and chat to anyone who will listen, other toddlers will be quieter and find talking and saying certain words difficult.
It is important to solve toddler speech problems at an early age, other wise it can become upsetting and frustrating for your toddler. Speech development problems in your toddler can also be the cause of your toddler's behavioural problems, as your toddler is unable to express themselves and be understood which leads to frustration and anger.
A lot of your toddler's speech problems will resolve themselves over time as their facial muscles grow and develop. There are lots of things that you as a parent can do to help your toddler develop these muscles and get your toddler chatting in no time. These exercises can be included into every day activities and be made fun so that your toddler will not even realise what you are doing.
Have a look at the articles at the top of this page so you can give your toddler the best start in life and improve your toddlers speech.